About the Hepworth Dryad
The Hepworth Dryad (approx 5 mile multi terrain run) was established in 2008 inspired by Jane Tomlinsons story.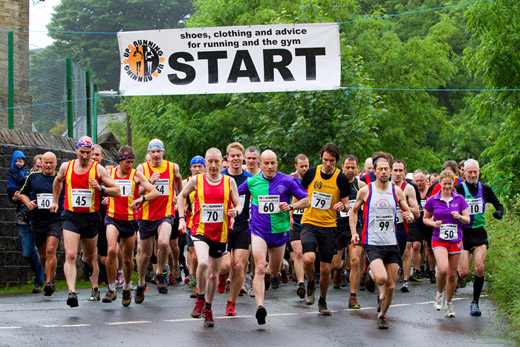 The first year was held in loving memory of Sarah Lubinski who died aged just 36 years from Cancer. All funds raised that first year supported Professor Lord Robert Winston's charity " Women for Women".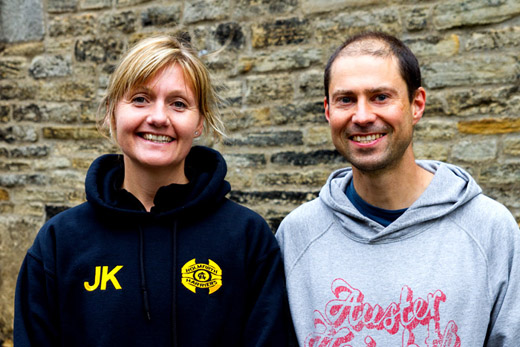 This event name itself is named in loving memory of my late father David John William Moss and is an alternative take on the affectionate childhood nickname he gave me "Pixie". It was a name I used to screw my nose up at, though after his sudden death from Lung Cancer he was just 63, I was 28, I came to realise how much that name did actually mean to me, as I adored him, a loving, strong, yet gentle man.
The word "Dryad" was a perfect alternative; it is taken from Greek Mythology. Dryad is a Nymph known to be a protector of trees, mainly Oak Trees, the Hepworth Dryad 5 mile multi-terrain route covers some beautiful wooded trails along its way, so all in all the alternative name seemed quite apt.
This 5 mile multi-terrain run is held on Hepworth Feast weekend each year, where Hepworth villagers get together young and old, in a great community spirit which makes for a fantastic event.
The race takes both club and unattached runners through the beautiful village of Hepworth, through some welcome tree shady trails.
As the organiser of the Dryad it would be impossible to put the event on without the involvement of others, I am forever grateful for the kindness and support shown each year given by all those who get involved to support this event.
Paula Moss (Race Organiser)